I'm all for finding the best product, not necessarily something that'll save me money. However, with this seemingly endless quest comes all the many samples and full sized products that have come across my path. There's the "Oh I def. Need to try that," to "hmm, I'll give that a shot, " and also "I'll get this sample pack if I spend $25. Now what to try?" And don't even get me started on all of the subscription boxes (I've tried so many)! Due to all of those, I'm going on a fairly strict No-Buy. I mean, look at all of this!
And this!
I mean, just to be really honest, it's a bit silly how much product I have here. So, what this means for the blog is that there's plenty of #SampleSunday content available! Additionally, it means that perhaps I can save money in the process. I mean, I definitely love that idea. I bet my husband is rejoicing on that. He's all..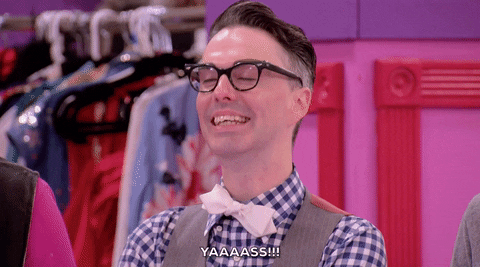 So what will my No-Buy entail? Basically, I'm not purchasing anything that I already have a backup of. That not only includes full sizes, but the many samples I have. But what about those products that really aren't necessary? Once those are used up, that's it! On paper (and screen), it really will be that simple. Perhaps in this I should start doing Anti-Haul posts? It seems like a great addition.
So why even bring this up on the blog? Being a blogger and consumer, sometimes we get bombarded by hearing all of these influencers pushing products. I admit that I've gotten sucked in and now have bags and drawers of products to show for it. Which I suppose is why I write this. I try things, use them up and then give my honest opinion. Also, I think it's fair to be very honest with all of you that you may not see the most new and hip products being shown here.
But do I have any tips? No, not really. I think this is going to be quite the challenge, because I'm not just going to do this for a week or month, but I'm going to try to implement this until my "stash" becomes manageable. And I'm literally going cold turkey.
Wish me luck! If you have any tips on going on a No-Buy, share them in the comments!